Gazing through hooded lids, just so, at a vocal inflectangular photo, and I start. This silent visual duet comes so to the brain, with the sense of an else and an other, finding that thinking is curious ego neglect. The torso for a split second relishes the dizzy dance, the stories of news either doleful expressions or exchange. The trouble is,
we are all rivals
, and mindreading is a disappointment of our nature.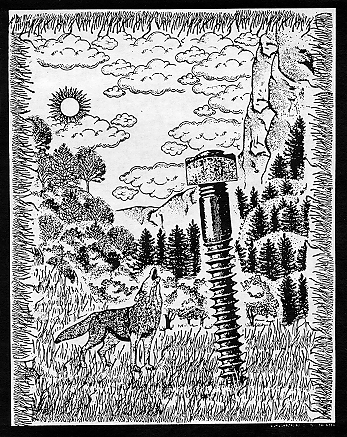 The slightest hint of any of our species and an intricate placement of dutiful concern issues from us deadly as we convert oxygen into life. What's the neurochemistry of love and conquest, ambition and fame, fraternity and violence? The machine world rotates it's new autonomy out of old determinism, and the sound spins in my inner ear after it's stopped. Will it ever spin in the other direction?
We are all still spinning.
Nick, you got a good night out of Earl Watson. Mike Miller is sucking it up, so why would Hubie bench Watson when he could be put to good use? And the point of it all is good use, are you being put to good use? Seriously. Is that what this claptrap amounts to, the extent to which we are all properly utilized? I think that might be the
point
, but if it is I better soon be figuring out the right way to use my selves, cos I'm a little confused. Study helps, work is something, chatting with other psycho-physical entities on the occasion of celestial pivots is a 'thing' to do and inner peace and understanding is there to be cultivated, but utilizing and being utilized without getting mired in the ceaseless
actuality
that is the modern cesspool of productivity is a significant challenge of the present I must face.
I also wanted to post something on the board cos it's been a while. Wouldn't want to not
do my part
, which is what I kind of tried writing about.
Happy new year, fellas!